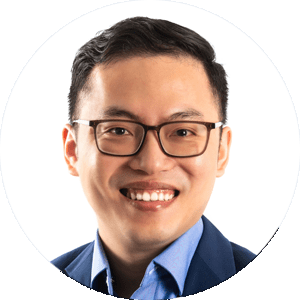 Independent Non-Executive Director
Edward Ka Yen Chee was appointed as an Independent Non-Executive Director of K-One Technology Berhad on 1 August 2022.
He holds a Bachelor of Commerce (Hons), majoring in Accounting from University Tunku Abdul Rahman. He is a member of the Malaysian Institute of Accountants and Association of Chartered Certified Accountants. He is also registered with the Malaysian Financial Planning Council as a Financial Planner.
He is the Chariman of the Audit & Risk Management Committee and a member of the Remuneration Committee.
He is a partner and co-founder of Messrs Chia, Ka & Partners PLT and co-founder of Numetric Cloud Sdn. Bhd.. Prior to co-founding the preceding companies, he was the Senior Managing Partner of ACMF Corporate Services Sdn. Bhd. (2019 to 2021) and the Chief Executive Officer of Projalma Sdn. Bhd. (2016 to 2018). In his earlier career, he was an Accountant and in related functions in various companies, including SG Global Support Services Sdn. Bhd., Amcorp Properties Bhd. and IOI Corporation Bhd..
In his current practice, he plays a key role in pioneering and developing the cloud accounting and business process outsourcing service in Malaysia. Additionally, he specializes in indirect tax advisory, business process outsourcing and corporate finance wherein he manages a portfolio of corporate clients in a board range of industries which encompass manufacturing, electrical and electronics, healthcare, construction and property development, plantations, amongst others.