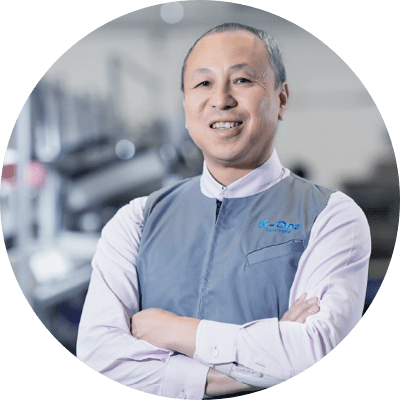 Dato' Martin Lim Soon Seng
Dato' Martin Lim Soon Seng, a co-founder was appointed as the Chief Executive Officer in December 2001 and Executive Director of K-One Technology Berhad on 29 July 2002.
He holds both the Bachelor of Engineering (Hons) in Electronics Engineering and Master of Engineering in Electronics Engineering from the University of Hull, United Kingdom. He also holds a Master of Business Administration from the University of Coventry, United Kingdom. He is a registered Chartered Engineer of the Institution of Engineering & Technology, United Kingdom.
He is a member of the Remuneration Committee and Employees' Share Option Scheme Committee respectively.
He worked in the UK as an engineer in a precision plastic moulding company after graduation, followed by career progression as an engineer, manager and finally Chief Executive Officer of TFP Precision Industries Sdn Bhd (a local/European joint venture) spanning a period of about 14 years. He is adept with electro-mechanical product design, development and manufacturing of Bluetooth devices, RFID devices, mobile phone accessories, audio and imaging products. He has extensive business development experience in Europe and the US.
His directorships in other companies in the K-One Group are K2 Cloud Sdn Bhd, K-One Industry Sdn Bhd, K-One Wellness Sdn Bhd, K-One MediTech Sdn Bhd, K-One Manufacturing Sdn Bhd, K-One Electronics Sdn. Bhd, K-One International Ltd and G-AsiaPacific Sdn Bhd.