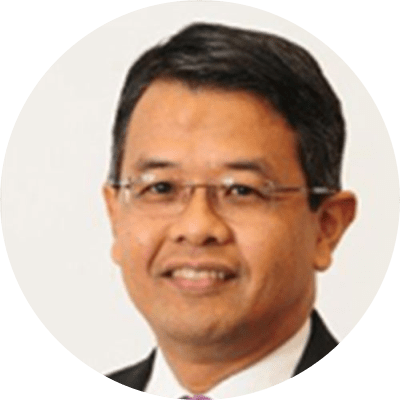 Independent Non-Executive Director
Dato' Azlam Shah Alias was appointed as an Independent Non-Executive Director of K-One Technology Berhad on 2 February 2017.
He holds a Bachelor of Business Administration, majoring in Finance from Eastern Michigan University, United States of America.
He is the Chairman of the Nomination Committee and a member of the Audit & Risk Management Committee.
He first joined Mobil Oil Malaysia Sdn. Bhd. as a Retail Development Officer in 1987 and moved on to assume the position of Real Estate Outsourcing Manager for ExxonMobil Asia Pacific PLC based in Singapore.
In 2001, he joined Tesco Malaysia as its Regional Property Director and was concurrently an Alternate Director of Tesco Malaysia's Board and a key member of the Senior Leadership Board. He is presently the Senior Advisor reporting to the President of Lotus Stores Malaysia (formerly known as Tesco Stores Malaysia Sdn. Bhd.)
He is currently the Chairman of MR DIY Berhad.
Besides work matters, he is serving as a committee member of PPUMCare Fund of University Malaya Medical Center and advisor for UMCares, a Community and Sustainability Center of University Malaya.
He was previously actively involved in industry advocacy work representing the Malaysian International Chambers of Commerce and Industry (MICCI), British-Malaysia Chambers of Commerce and Malaysian Retailers Association (MRA) in various dialogues with the authorities. He was on the Boards of the European Union-Malaysia Chambers of Commerce and Industry (EU-MCCI) and MRA.